We serve all of the Austin Texas area with a professional mobile notary service. We have licensed and bonded public notaries commissioned by the State of Texas and are members of the National Notary Association.
We specialize in Real Estate Loan Signing services.
You may call us at 512-317-2443 ask for Mark, or email us at markdecker@longhornmobilenotary.com for an appointment.
We have performed thousands of assignments for entities and individuals living in the Austin Texas area. As a mobile notary public, we specialize in an extensive range of notary services and will travel to any of the locations in our service area.
We have been fully trained to positively identify a client and certify that any client signing a document declares that the contents of the documents are true and accurate. Above all, we are bound by the Notary Public Code of Professional Responsibility. This ensures that all notary services  performed conform to the standards of the National Notary Association and prevents any problems or concerns from arising regarding a notarization.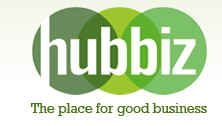 Free Business Directory